An uninvited journalist knocks on the door of a Holocaust survivor for an unexpected interview.
The ghosts of the past, family secrets and questions of morality and love are revealed during this one turbulent night.
Under the Skin tells one of the lesser known stories of the Second World War. The play depicts the love affair between Nazi officer Anneliese Kohlmann and one of the female Jewish prisoners in Neuengamme Concentration Camp.
Using mixed styles of naturalism alongside Brechtian alienation, elements of physical theatre and Ballet, the play helps to unfold this emotional journey set through one of the darkest time in History.
The English debut of Under the Skin was produced by Tik-sho-ret Theatre Company performed this summer as part of Women and War Festival , followed by a short run at Camden Fringe Festival 2017. The show is now back to the London stage, performing at The Old Red Lion Theatre on the 26th – 31st of March at 7:30pm.
The play is recommended for audiences 15 and up.
Past productions of Tik-sho-ret includes: '5 Kilo sugar' (Edinburgh festival, Brighton fringe and Tristan Bates Theatre), New writing from Israel (Tristan Bates Theatre), Yaakobi and Leidental (Soho Theatre and Oval House) and staged readings at Hampstead theatre and Soho theatre.
From the reviews:
"A fascinating show that deals with a unique story of the holocaust and finds the key to tell it in an original structure and style" (Tzvi Goren, Habama)
"One of the must-see shows in Camden Fringe 2017" (Time Out London)
Writer: Yonatan Calderon
Director: Ariella Eshed
Cast: Adi Loya, Batel Israel, Natasha Lanceley
Designer: Joanne Marshall
Sound designer: Duncan Woolford
Choreographer: Revital Snir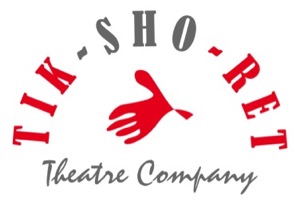 Website: www.tik-sho-ret.co.uk
Facebook: Tik-sho-ret Theatre Company
Twitter: @tikshorettheatr

Monday 26th - Saturday 31st March 2018 at 7:30pm

Tickets £12 (£10 concessions)
Under the Skin
Or call 0333 012 4963 to book on the phone.
The Box Office will open 30 minutes before the performance for cash / card sales and collection of pre-booked tickets.
Latecomers will not be admitted.