This lad is no zombie. He is man like you and me. Except this man is supposed to be dead.

In 1999 Paddy Galapagos killed himself. In 2015 he walks the earth once more. That is until the local cops catch him and he's put on trial by a high priest for his own murder. Set in the lawless North West of Ireland, this debut play by writer Sean O'Neil is a dark comedy about life after suicide.
This rehearsed reading will be directed by Laurence Cook with a cast including Eddie Mullarkey, Niall Gaffney, Catherine Dunne, Peter Marinker, Seamus Hewison, Colette Kelly and Alexander Knox.
Born in Glasgow, Sean O'Neil spent his formative years growing up in Donegal, Ireland. He now lives back in Glasgow working as a journalist and writing in his spare time. The Black Jew is his debut play.
Laurence Cook is a director, dramaturg and associate. Recent credits include Dame Nature (Wilton's Music Hall & UK tour), Poultry (Miniaturists), Snow White & Rose Red (Cambridge Junction), Having It Rough (Alphabetti, Newcastle), We Want You To Watch (NT and UK tour), Ages (Old Vic New Voices), The Broken Heart (Shakespeare's Globe). He's currently a reader for the Old Red Lion and the Playwright's Studio.
Please note - this event will take place at Candid Arts Cafe across the road from the Old Red Lion Theatre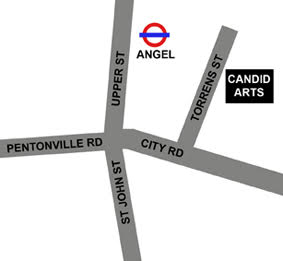 Monday 10th July 2017 at 7:30pm
TICKETS £6.00


Latecomers will not be admitted